BearCat Offers the Best Chip Seal Equipment Arizona Has Available
There are many reasons contractors prefer chip sealing over other road maintenance methods. An investment in maintenance extends the lifetime of your roadways and keeps them safe and operable. But that investment in maintenance is only worth it if you make sure you get the best chip seal equipment Arizona has to offer. Chip sealing is a process in which several layers of asphalt are applied to roadways surface and then finished off several layers of fine aggregate. The specialization of equipment can make all the difference in the effectiveness of this method. That's why those in the know trust BearCat Manufacturing. Our decades of innovating stand unparalleled.
Why Chip Sealing?
Regular maintenance for roadways is incredibly important because consistent road usage takes its toll on asphalt. As cracks form, it can lead to greater damage to roadways. And while pavement should last for many years, it's typically a given that maintenance is part of that long-lasting plan. Chip sealing can make that maintenance easy.
In fact, chip sealing offers a simple, affordable, long lasting maintenance method for roadways. Chip sealing means less time with inaccessible roadways because typically, this process can be completed within a few days with the proper equipment. Because of the simplicity of the process, it typically ends up requiring fewer materials and labor. That leads to a great savings in time and expense. Chip sealing can also help to extend the life of a roadway by as much as 12 years with its ability to counteract everyday roadway stress.
The BearCat Difference
BearCat Manufacturing was first established in 1969 by Ken Hill and Doug Carson. And since then, the BearCat team has had a straightforward goal: to provide road crews with the equipment they need to get the job done right every time. We've built our equipment from the start with innovations like modified controls located in the cab of the truck, spray bars, poppet spray valves, and breakaway wings, which are still in use today. With top-of-the-line chip spreaders, crack sealers, and asphalt distributors in our catalogue, BearCat continues to make top performing equipment you can count on.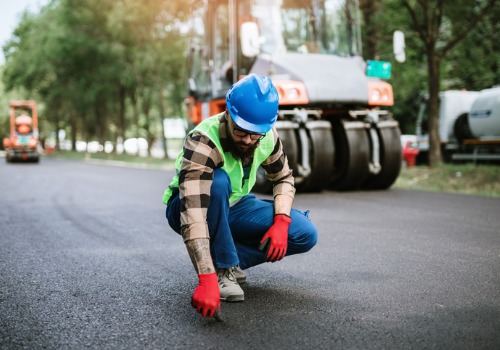 Contact BearCat Today
We are certain we can offer you the best chip seal equipment in Arizona. Our chip sealers offer you options to custom fit your best use. Call us today at 928-684-7851 and let us help get you set up perfect equipment to take your road crew to the next level.