The Latest Asphalt Repair Equipment for Tennessee
Are you an asphalt contractor looking for ways to improve your business? You're not alone! Countless contractors throughout the Volunteer State are looking to provide faster, more accurate, and more cost-effective asphalt maintenance and repair. However, keeping up with client demands can seem impossible without the right asphalt repair equipment in Tennessee! With BearCat Manufacturing's asphalt equipment, you can give your company an edge and guarantee high-quality service.
What Are BearCat's Machines Best For?
From chip sealing to general repair and maintenance, you can count on BearCat's asphalt equipment for a wide range of services. Our crack sealers, asphalt distributors, chip spreaders and custom equipment are top-rated, ensuring high production rates, reduced project turn-around times, and precise accuracy. As such, our asphalt machines are best for:
Crack Repair

Cracks in your pavement are signs that temperature, moisture and stress are impacting the surface. And if those cracks are left to fester, they'll grow into worse issues like potholes or unraveling pavement. For these reasons, contractors count on BearCat's crack sealers to quickly fill and bind cracks. Our crack sealers are quick to start, easy to operate, and long-lasting.

Asphalt Restoration

Your asphalt can fall into disarray if you aren't quick enough to seal cracks. However, before repaving an entire roadway, you can restore pavement via methods like chip sealing. And when it comes to chip seal service, only BearCat has the equipment to ensure fast and accurate work. Our distributors and chip spreaders cover essential steps in the chip seal process, lending to excellent asphalt restoration.

Maintenance & Repair Services

Sometimes, all a lot or roadway needs are a few simple repairs. Other times, pavement sections can require restoration to ensure safe driving conditions. No matter what's necessary for your next asphalt project, BearCat can supply you with the equipment you require. In addition to our standard crack sealers, distributors and chip spreaders, we offer custom equipment that optimizes asphalt repair and restoration.
About BearCat MFG
BearCat Manufacturing is backed by over 50 years of experience in the road maintenance and asphalt paving industries. Our company started with a simple vision: to create asphalt machinery that was easy for contractors to use! Today, our machines can now be found worldwide, providing contractors with the support they need to keep up with client demands. With energy efficiency, convenience, speed, durability and accuracy in mind, we are continually innovating to bring the best asphalt repair equipment in Tennessee to market.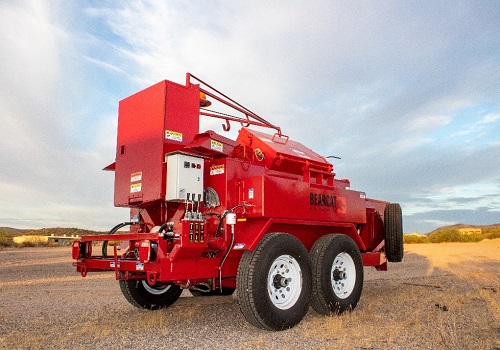 Learn More
Don't let opportunities for your asphalt company to grow to pass you by! Invest in high-quality, top-rated asphalt repair equipment in Tennessee with BearCat Manufacturing. To learn more about our asphalt products or request a quote, contact us at 928-684-7851. We are located at 3650 N Sabin Brown Rd, Wickenburg, AZ 85390. BearCat Manufacturing is headquartered in Arizona, serving clients throughout Illinois, Tennessee, Texas and the United States.